Get your pumpkins and turkeys ready to carve: the fall season is upon us! The Tupelo area is buzzing with festive and fun events for all ages in the coming months.
We've collected a few of the highlights happening in the next few weeks, so check out our list, and get involved in these community events!
TCT Haunted Theatre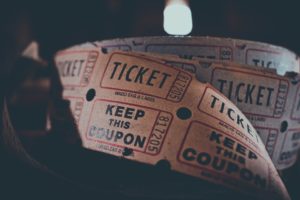 Did you know that the Tupelo theatre — the Lyric on Broadway — is considered "one of the six most haunted theatres in America"? Come out to the theatre during an October weekend and listen to stories from Antione, the theatre's well-known resident ghost.
This event might be a little scary for kids under the age of 10. Tickets are available for purchase at the Lyric!
Art Tour of Homes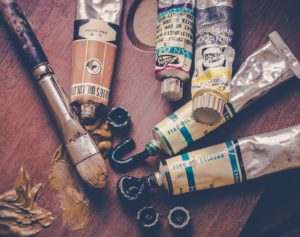 Sponsored by the GumTree Museum, the Tupelo Art Tour of Homes features art collections from several families in the Tupelo community. In addition to getting an up-close look at the pieces, there will also be wine, hors d'oeuvres, and a raffle.
If you're interested in attending, tickets cost $20 and can be purchased at Staggs Interiors and The Caron Gallery. Raffle tickets run at an additional $5 per ticket and will be available on the day of the tour.
Halloween Egg Hunt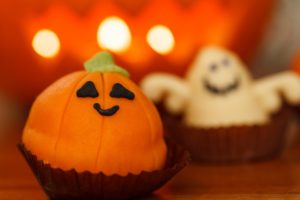 Come out for this holiday scavenger hunt at Tupelo Ballard Park! Kids 12 and under can participate in the egg hunt, where they'll search for candy and goodies. Children can also participate in the Trail of Treats, where various decorated booths will hand out even morecandy and goodies.
The price of admission is one bag of candy per family, and make sure to bring your flashlight!
Pioneer Day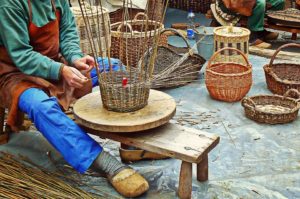 Have you ever wondered what life in Tupelo was like in the 18th century? The Tombigee Pioneer Group will host the Pioneer Day celebration at the end of the month, where they'll demonstrate what life was like for early settlers in the area! Come out and participate in activities like basket weaving, leather working, and making cornhusk dolls.
The celebration is 100% free and great for people of all ages, so bring out your family and friends, and learn more about Tupelo's history.
Night at the Boo-seum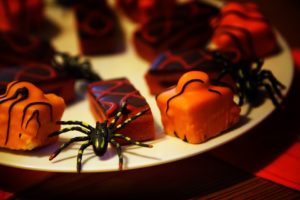 The Oren Dunn City Museum will host a Night at the Boo-seum on October 27th. Kids can enjoy a variety of holiday-themed stations to stop by, as well as treats and goodies handed out by staff and volunteers.
The price for admission is only one bag of individually wrapped candy per family, so stop by the museum, and enjoy this safe and fun-filled trick-or-treating event!
Pigskins All-American City BBQ Cook-Off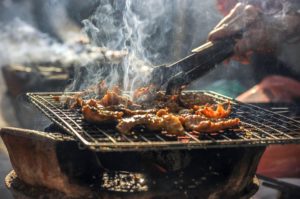 Sit back and enjoy some delicious food, fun festivities, and some college football. The All-American City BBQ Cook-Off is a great time for tailgating in Downtown Tupelo, and you can even enter the cook-off competition if you think you're BBQ can beat the rest.
The event is totally free to attend and is a great way to get involved with the community. Enjoy a beautiful and fun-filled day in Tupelo at the All-American Cook-Off!
Find Your Home in this Great Community
Are you looking to get involved in an active and flourishing community like Tupelo? Don't miss out on these great events and more: find your new home here today!
Contact our team if you have any questions or would like to schedule a showing. Have a happy fall!